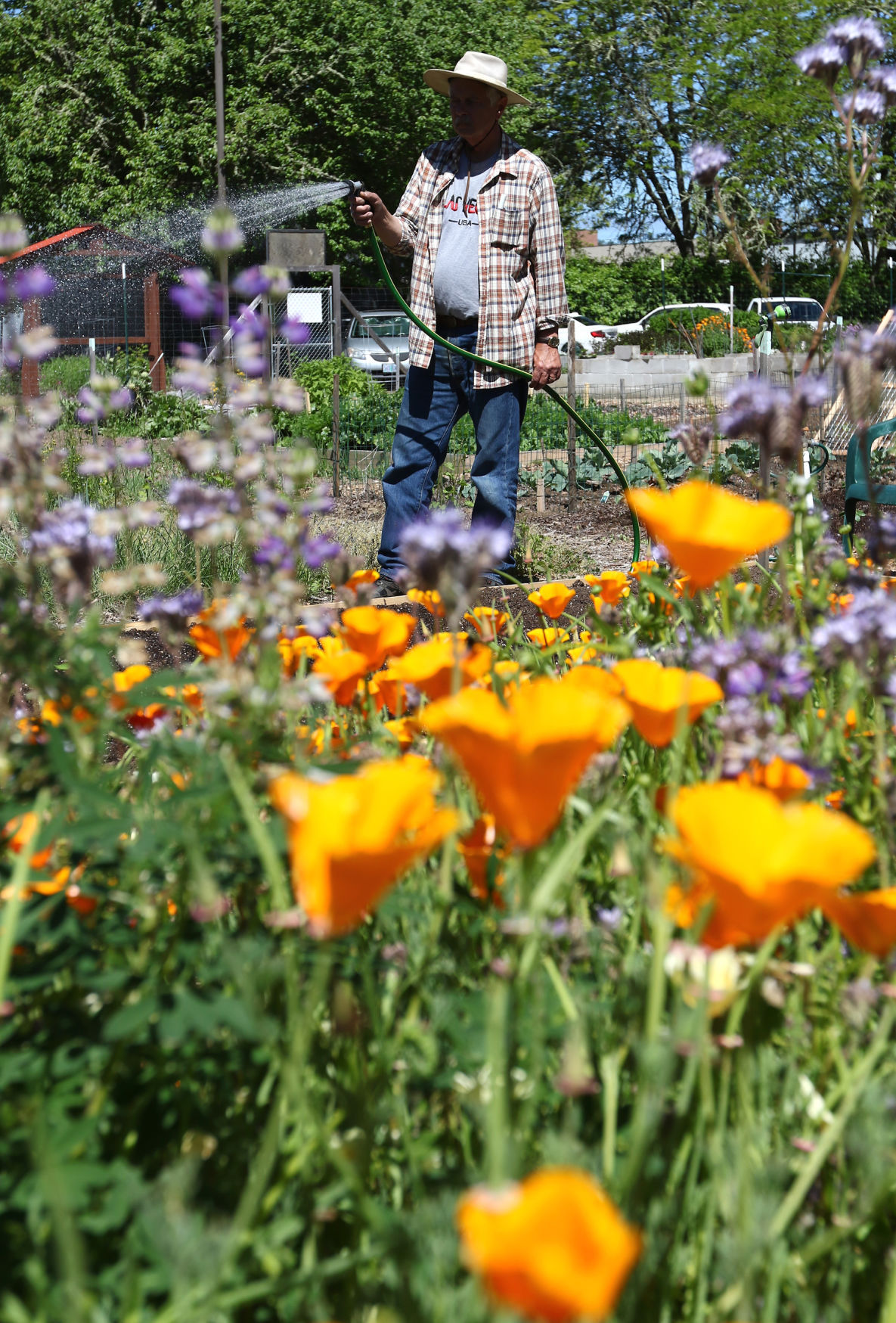 The clouds have cleared, for the most part, which means plots in local community gardens are getting snatched up.
For instance, all plots at the Umpqua Dairy Community Garden are spoken for.
"We usually try to get everything booked by the first of April," organizer Ruth Smith said. "We have quite a few returning gardeners every year. We've been very fortunate."
There are some plots remaining at other gardens. The Eastside Community Garden has a handful of plots left, and the Westside Community Garden has about a dozen.
Anyone can stake a claim on a plot in a community garden. Gardeners are free to plant what they want and they can keep what they grow. Normally the gardens' organizers charge a small fee, though sometimes they might just ask for a donation. They might also provide a means of donating surplus produce to local nonprofits.
The Eastside garden leaves out a box wherein people can donate their extra produce to the United Community Action Network. The Westside garden has some plots dedicated to growing vegetables for the First United Methodist Church's Friendly Kitchen program. The church uses the produce to make lunch for seniors and for people in its Meals on Wheels program.
Umpqua Dairy garden organizers are encouraging gardeners to sell their produce at a farmers market in southeast Roseburg. The market is still in its planning stages but is set to begin sometime this summer.
People have plots in community gardens for a variety of reasons. Many gardeners like the companionship and knowledge-sharing of gardening with people. For Paul Ausbeck, a volunteer at the Westside garden, his plots provide a means of gardening altogether. He lives in an apartment where gardening is not an option.
[Source"timesofindia"]