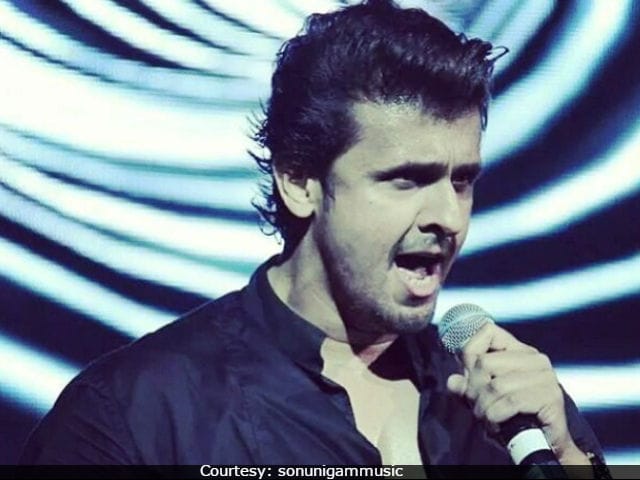 HIGHLIGHTS
"Where's the balance? How is it all so one-sided?" wrote Mr Nigam
He added that he decided to quit in 'defiance of this one-sided sham'
Abhijeet's account was suspended after he posted 'offensive tweet'
Sonu Nigam advised us to take screenshots of the 24 tweets he posted announcing his departure from Twitter – so we've done just that. Mr Nigam had nearly 6.5 million followers on the micro-blogging site. Read his posts: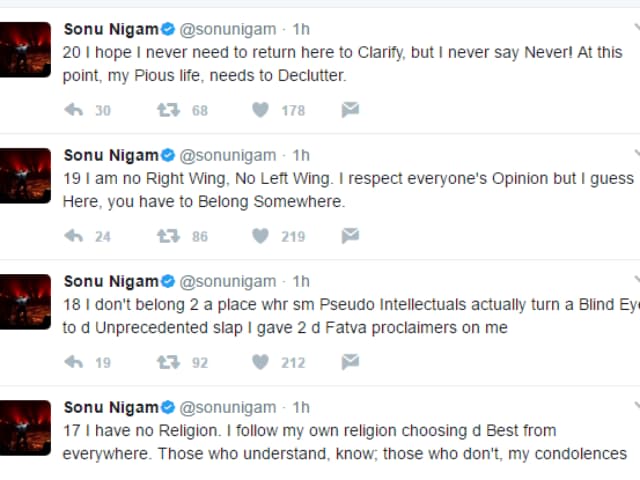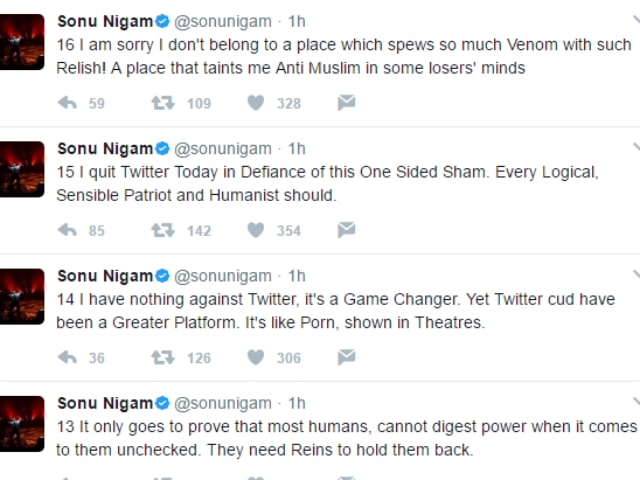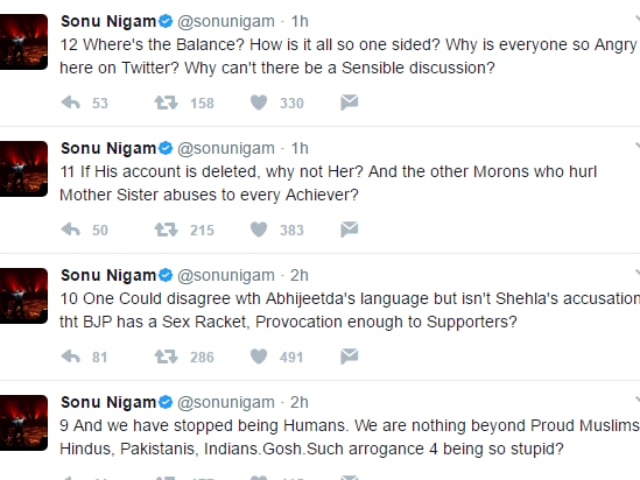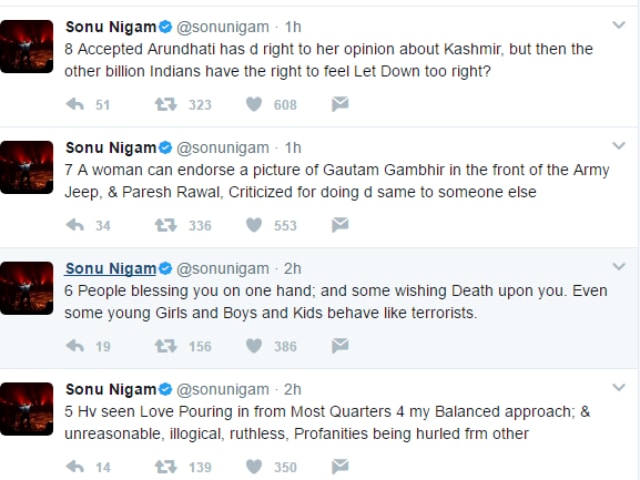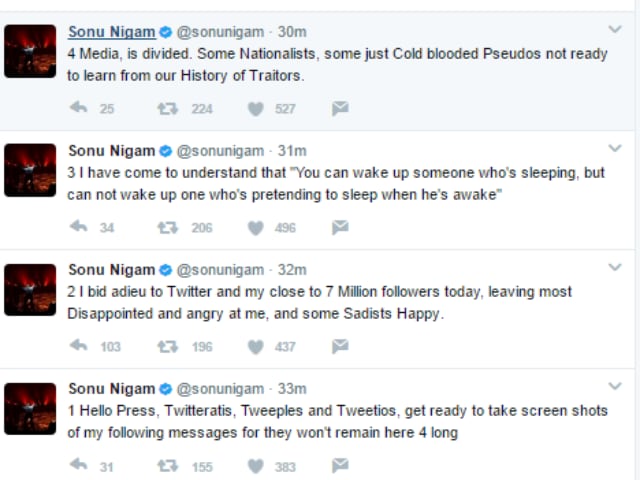 Mr Nigam's accounts on Facebook and Instagram are still active. Twitter, often accused of being soft on trolls and hate speech, suspended the account of Sonu Nigam's colleague Abhijeet Bhattacharya on Tuesday, after an offensive tweet about Shehla Rashid was reported.
Ms Rashid then thanked people for their support and wrote.
Of the controversy, Abhijeet Bhattacharya told PTI, "Yes, I just saw it. They are trying to block Paresh Rawal also. All Arundhati and JNU group behind this after Paresh Rawal and I tweeted against Arundhati for her anti-India stand. I (don't) care a damn, the entire nation is with me."
(With PTI inputs)