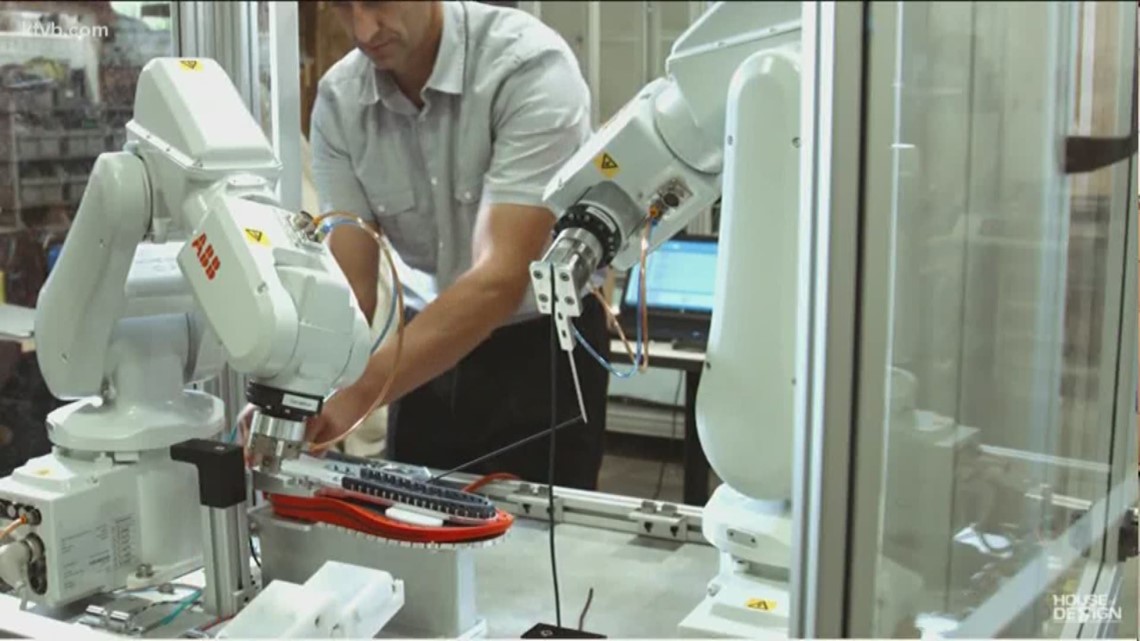 NAMPA – Today on Keepin' It Local, I'm taking you to the House of Design in Nampa. Of course, it's a local business, named 2017 Innovative Company of the Year in Idaho. But what exactly does House of Design innovate?
You might be surprised.
I bet you thought I was I was bringing you to an interior design store, but this is something much different. Let me introduce you to Shane Dittrich, co-founder and owner of House of Design. Shane, what do you do here?
"We are a robotic systems integrator, that means we take robots and we incorporate them into a system that solves a problem or automates a process for our clients."
Give me an example.
"Keen shoes, they needed a way to create their unique shoe here, called Keen Uneek. We were able to create a way to get all this intricate stitching work automated, something no one else thought could be done."
Let's see what going on behind you here.
Let me introduce you to the other co-founder and owner of House of Design, Ryan Okelberry. Ryan tell me about the system behind you.
"This is a project for the medical industry and we can't yet tell you much about the specific automation except to say it involves a bottle and tubing, but again, it will solve a big problem for the company that brought us this project. We've designed and built it here but soon they will come to watch it in operation to make sure it is doing what they need it to, and once it passes their inspection we will disassemble it and ship it to them where it will be reassembled and put into operation."
House of Design has also launched robot training programs for its customers. But parents, listen up, they are planning to create robotics camps for kids.
They already support local robotics clubs and STEM education.
I also had a fascinating conversation with them about the concern a lot of people have with robots taking away human jobs. Their answer is food for thought and they are definitely passionate about not doing that, but rather providing better opportunities for humans as well as their robots.
["Source-ktvb"]