A gardening supplies store has opened in Algonac.
With a passion for gardening, growing, and all things organic, business partners Randy Barlow and Adam Ryniak have opened Garden Hub. While a grand opening celebration isn't planned until April 20, the business is fully operational and open with regular hours.
With the help of Randy's wife Cindy, the trio specializes in indoor and outdoor growing supplies and also offers consultation services.
"We're really big on keeping things organic, keeping metals and chemicals off our plants," Cindy says.
"We specialize in all forms of growing: Dirt, hydroponics, and aquaponics."
The business started amongst friends, with the Barlows coming to visit Adam, an Algonac native and resident. With more than a dozen years of experience between them, Randy and Adam decided that they wanted to open their own gardening supply store. When they realized how far the nearest one was, it was decided that Algonac was the ideal location for the future Garden Hub.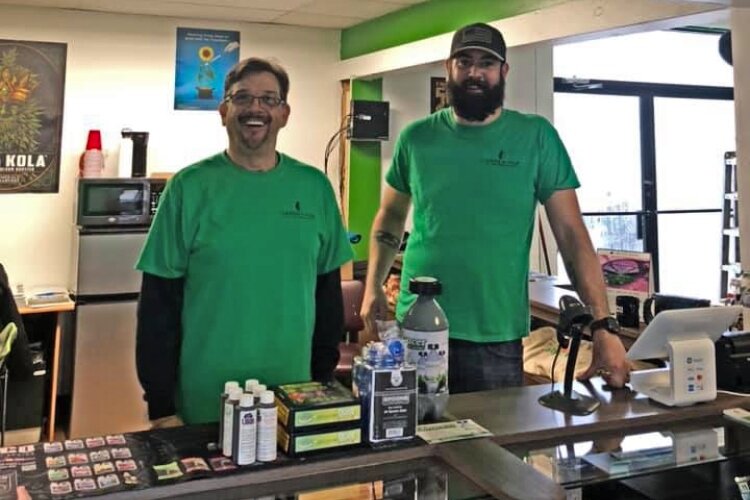 Randy Barlow and Adam Ryniak have opened Garden Hub in Algonac
"We really wanted to do something in this community," Cindy says."We knew there was a demand."
For now, the store only carries gardening and grow supplies. Though Cindy says that they will soon start carrying various CBD products, too.
Cindy leaves open the opportunity for additional stores, but not before they get established in Algonac first. It's the home of their new business, after all. It could become more.
Gardening just got easier with advice and supplies from Garden Hub."We would visit Randy and just fell in love with Algonac. It reminds us both of southern hospitality, which is where we grew up. It has a small-town feel but that beach vibe, too," Cindy says.
"We're considering moving here because we love it so much."
Garden Hub is located at 588 Pointe Tremble Road in Algonac.
["source=secondwavemedia"]