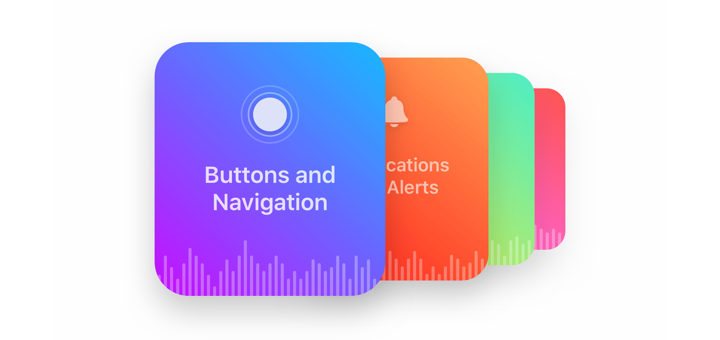 When it comes to developing apps, Sound Design is an often overlooked area. Many a times, apps either ship with little to no sound at all, or poorly chosen sounds that do not fit at all. Sound plays a critical role in any kind of interaction, and goes a long way in adding that 'delight' to your overall user experience. I've been writing about apps for almost a decade now and yet, there are very few apps that I can recall that have gotten this area right.
At WWDC 2017, Apple had an absolutely brilliant session titled 'Designing Sound' by Hugo Verweij, who beautifully takes you through the importance of sound in your apps and how it delight the users. He also takes us through how some of the most iconic sounds that ship with iPhone were designed. If you haven't already watched the session, you should stop reading and watch it now.
Earlier today, the sound design team at Facebook released Facebook Sound Kit — a collection of interaction sounds that you can use in your work. Will Littlejohn also explains how to enhance mobile interactions with sound design, and says:
Think of [Facebook Sound Kit] as a starting point for your sound design work. Among other things, we've included some "polish & feel" sounds, which are useful for high-repetition actions. These moments can benefit from very subtle, almost tactile feedback. Attach them to high-use buttons or switches and make sure they're implemented at low volume. They'll bring added depth to everyday interactions in your product and help to shape how people feel about it over time.
The Kit includes a bunch of sound files classified under four categories — Buttons and Navigation, Complete and Success, Errors and Cancel, and Notifications and Alerts. You also get two types of files — Full Volume @ -5dB and Low Volume @ -20dB.
Source"indianexpress"]