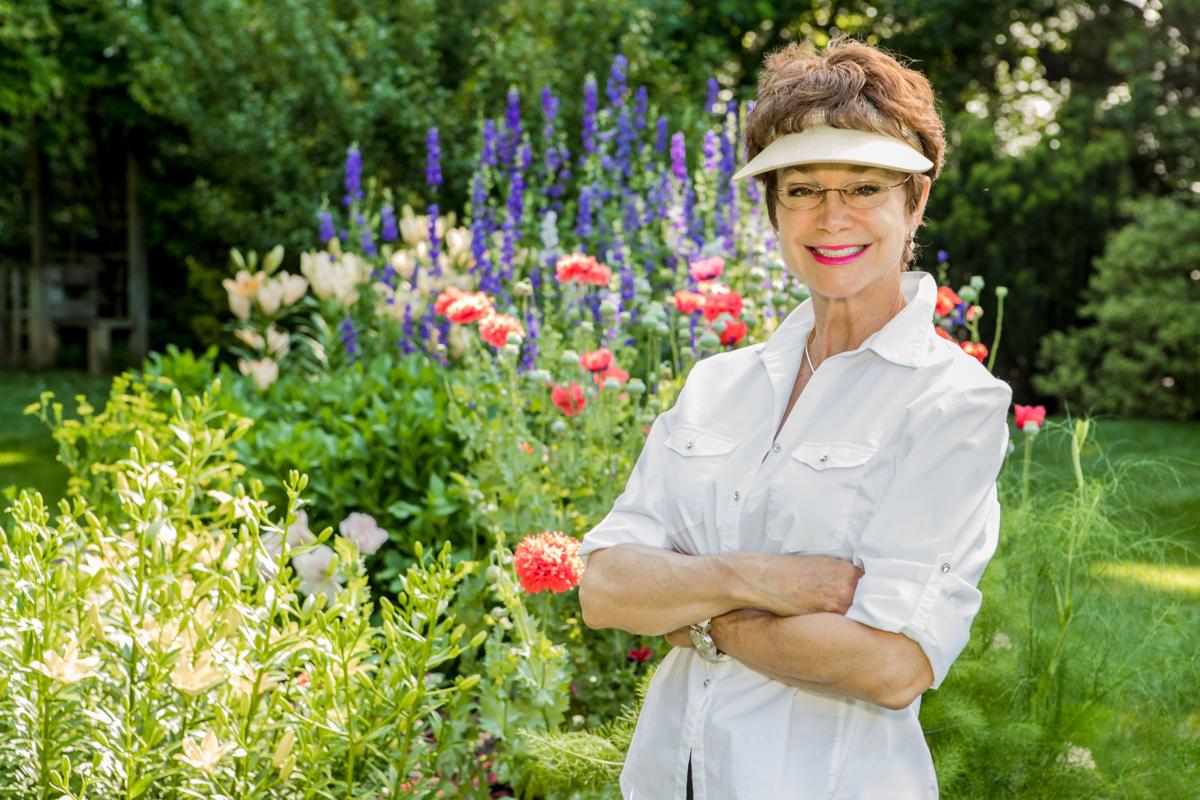 Mary Magrinat credits gardening consultant Ellen Ashley with helping her transform her home garden projects and fuel her love of gardening.
"Ellen is one of the smartest and most experienced gardeners that I have ever met, as she is truly passionate about gardening, which is like a vocation for her," Magrinat says.
"She lives and breathes gardening, and as a result, she not only has 'book' knowledge of plants but also a wealth of hands-on experience with which plants work, how to plant the plants, when to plant, where to plant, how to develop a healthy garden and what plants to mix together," she says.
Magrinat, who worked alongside landscape architect Sally Pagliai to create the almost 2-acre Healing Gardens at the Cone Health Cancer Center, consulted with Ashley on planting issues for the center's gardens.
"She (Ellen) generously donated her knowledge and plants and seeds to help guide us in our plant selection," Magrinat said. "She is a wonderful resource to the community."
For five years, Ashley offered hands-on gardening classes at her 10-acre home and four-season, 5-acre gardens in Summerfield with more than 1,000 varieties of plants.
Now 60 and a caregiver for her 90-year-old mother, Ashley and her husband recently decided to downsize to a one-story home on four acres close to where they live now.
She still plans to have gardens with flowers, trees and shrubs, as well as a vegetable garden, just on a smaller scale.
"This will be much less maintenance, but I will still add a lot of color and excitement through the seasons," Ashley says.
In the meantime, she will continue with speaking engagements and consulting.
She helps clients like Magrinat choose the best plants to grow in different environments, decide where to place them in the landscape, and learn how to plant them properly.
"This can save them a lot of money, maintenance and heartache," Ashley says. "I work with clients to create a garden that fits their style, whether it is a Japanese garden, English garden, formal garden, a bold tropical look, a rock or crevice garden, enhanced country meadow, or fruit, vegetable and flower gardens."
Customers also call Ashley for advice on how to maintain their landscapes, often seeking tips on pruning, insects and disease problems and plant identification in the case of inherited landscapes.
"You can see why I call this plantscape consulting," Ashely said with a laugh. "Even if someone else plants and maintains your garden, it helps to be able to know whether the work is being done properly."
Ashley grew up in a family that enjoyed working in the soil and growing flowers, vegetables and fruit trees.
"What I loved was being in the garden picking and eating ripe strawberries and plums, carrying bouquets of my mother's flowers to the neighbors, and being with my dad as he pulled up the first sweet turnip of the season and peeled it with his pocket knife," she says. "You never forget those experiences you had as a child."
When she and her husband bought some land in Texas about 23 years ago and decided to start a vegetable garden, the memories all came rushing back.
"I realized for the first time why my dad loved gardening, because I fell in love with it then, too," Ashley said. "He had just passed away, but I felt very close to him standing in my own garden."
She started reading and talking to other gardeners, attended seminars, took classes at Rockingham Community College, joined the Guilford Horticulture Society, volunteered for 10 years at the Greensboro Arboretum, spent five years in the Guilford County Master Gardener program and toured various gardens.
She opened her business, Garden Happy, after creating a beautiful and colorful garden masterpiece at her home.
"Becoming a teacher made me an even better gardener because I wanted to give students the best research available," she says.
As she prepares to move to her new property, she said one of the things she'll miss most is the incredible soil she has developed.
"I've made peace, though, with leaving them (her plants and soil) behind because I know what I can create in the future," Ashley said.
Ashley may eventually offer gardening classes again, but for now she's excited about turning a new chapter, including establishing a managed meadow of wildflowers on her new property and offering consulting services for people in their homes, organizations and businesses.
"I hope that I will be mentoring people in their gardens when I can no longer lift a shovel," Ashley says. "I have met the most wonderful people who have gone on to inspire others, and I love that they come back and can't wait to tell me what they are growing now."