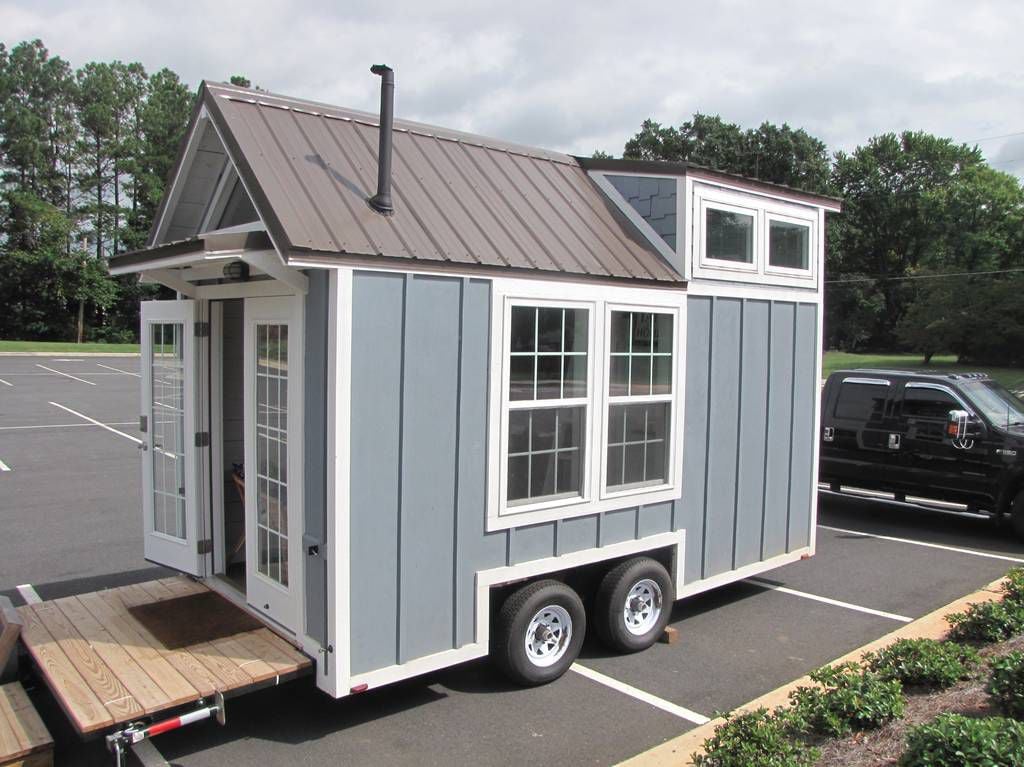 Justin Dipietro is a big fan of tiny houses.
"Actually, I love tiny houses. I want to build a tiny house and put one in my back yard so I can live in it," Justin said.
The Coleman Middle sixth-grader didn't waste any time on Friday morning in the cafeteria when he asked a tiny house owner, who had come to visit, about taxes around the trendy movement.
That question nearly stumped John Kernohan, who has owned a tiny house for about four years, runs the United Tiny House Association and puts on tiny house festivals for charity and scholarships. Kernohan appreciated the adult-sounding question so much he gave Justin a T-shirt for having the most thoughtful question of the morning.
"Just living off the grid is so refreshing," Justin said, who later noted the low amounts of taxes that come with tiny houses.
"It just caught me off guard," Kernohan said. "This is coming from a sixth-grader?"
Kernohan and his wife, Fin, were connected to Coleman through a tiny house builder, Andrew Ringer, who owns Free Range Tiny Homes with Jason Green. Ringer is a cousin of Coleman Assistant Principal Jennifer Dunn.
The Kernohans live in a tiny house and own the Tiny Fire Station No. 9 that is scheduled to be showcased on the DIY Network on Thursday.
Kernohan's visit was to kick off a project-based learning unit on Friday for sixth-graders at Coleman. As part of the unit, students will build model tiny houses that need to include renewable elements in their projects, like compost toilets and solar panels. The students are also expected to take a field trip to the Gwinnett Environmental and Heritage Center, and have another person visit and discuss solar and wind power.
"It engages them," said Sheila Harmony, STEAM coordinator at Coleman. "They use their life experiences and kids get to collaborate together in their small group and decide what they want in their home."
 [Source"cnbc"]